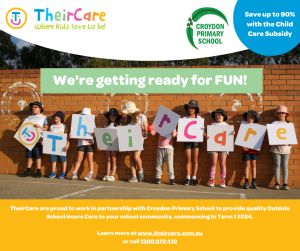 We are excited to announce that we have now partnered with an independent Outside of School Hours Care (OSHC) provider called TheirCare.
TheirCare provide a stimulating & safe environment where children develop life skills, friendships, confidence, and creativity.
We look forward to welcoming TheirCare to the Croydon Primary School community in 2024.
For further information, visit www.theircare.com.au or call our support office on 1300 072 410