About Croydon Primary School
Principal's Message
Welcome to the Croydon Primary School website.
Croydon Primary School is dedicated to the academic and personal growth of every student and we strive to create a stimulating and motivating environment that promotes a love of learning. We encourage every student to reach their potential by providing a range of programs designed to develop and extend their skills. Great emphasis is placed on the core foundations for learning – Literacy and Numeracy. Our aim is to challenge students to be the very best that they can be.
Our strong foundation in Literacy and Numeracy is complemented by an extensive curriculum including Literacy Support, EAL (English as an Additional Language), Physical Education, Perceptual Motor Program, Finger Gym, Performing Arts, Visual Arts, Indonesian, and Multi-media. Our wide range of extra curricula activities includes Inter-school Sport, Bike Education, Choir, School Production , State Schools' Spectacular, Just Brass Music and  Junior Rockers instrumental lessons, Camping Program, Tournament of the Minds, Maths and Science Talent Quest.
Student wellbeing and achievement are inextricably linked – we build respectful relationships and resilience into every aspect of school life. Our extensive academic program is the solid base that helps students develop and explore their abilities and interests. Our positive school culture gives them the support and confidence they need to flourish. Dedicated wellbeing lessons are taken each week on Respectful Relationships. All lessons are derived from the  "Resilience, Rights and Respectful Relationships" curriculum developed by Melbourne University.
There is plenty of room for our students to learn, grow and play within our extensive grounds. Students enjoy a huge oval, four full size basketball/ netball courts, junior tennis courts and two adventure playgrounds, protected with shade sails. They are able to build cubbies under the mature trees, play in the sand pit and borrow outdoor games at breaks, all contributing to their negotiation and cooperative skills. Vegetable and sensory gardens help the students interact and connect with the natural environment.
The Arts are supported with a varied and extensive program. The spacious art room, with kiln, allows students to explore all mediums. Student art works provide vibrant displays inside and outside the school. Our huge Performing Arts space allows students to learn dance, drama and instruments. All Year 3-6 students learn the ukele and also have the opportunity to learn brass instruments at no cost through the "Just Brass" program, including large band experience. Private music lessons are also available during school time. Alternate years see students perform in a whole school dance and drama production and the State Schools' Spectacular. The school choir performs regularly inside and outside school including council remembrance services and shopping centre carols.
All students have a weekly Physical education class taken by a specialist teacher. In conjunction with this all students P – 2 have a weekly PMP (Perceptual Motor Program ) session and finger gym where necessary.
Year 5 and 6 students are involved in interschool Sport, playing other schools in our district during Term 1 and 2. Bike Education is also part of the school program along with an athletics program that culminates in a whole school Athletics day.
Children and staff are supported by the work of the Chaplain, Primary Welfare Officer and EAL teachers. We are fortunate at Croydon Primary School to have a supportive school community who work closely with our staff and participate in School Council, Parent Club, Classroom Helpers, Mentors, Library Volunteers, Literacy Support and maintenance of the school environment. Our school is further enriched by the partnerships we have with groups such as Croydon Rotary Club.
From playgrounds and gardens to quiet library reading spaces, our school recognises we all learn differently and at different rates – and has the flexibility to support different learning styles, cultures and needs. We give students more than a strong academic base and the capacity to manage and think for themselves. We give them the skills to thrive.
Please contact me for a personal tour at anytime.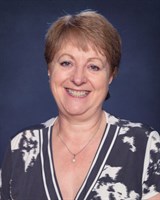 Julie Gilbert
Principal
Vision Statement
Croydon Primary School is committed to providing an education that is comprehensive and engaging. Students are supported to become successful, confident, creative learners in a safe and nurturing environment that enables them to become informed and responsible citizens of the future.