VICTORIAN MULTICULTURAL EXCELLENCE AWARD IN EDUCATION – WINNER
The Multicultural Awards for were established in 2002 to acknowledge and celebrate the remarkable achievements of people and organisations who have made a significant difference to support diversity, and enhance social harmony throughout our community.
Croydon Primary School is the winner for 2018, for supporting the educational and settlement needs of communities from migrant and refugee backgrounds and building the intercultural capabilities of educators, teachers and support staff working in schools
VICTORIAN EDUCATION EXCELLENCE AWARDS OUTSTANDING PRIMARY PRINCIPAL 2018 FINALIST
Julie Gilbert – Principal of Croydon Primary School was a finalist in the Outstanding Primary Principal category for 2018.
The VEEA are about recognising the inspirational teachers, principals and education support staff that improve schools and support children and young people to develop the skills, courage and curiosity they need to succeed in life.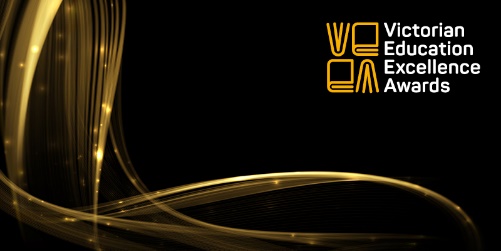 Croydon Primary School's goal is to educate the whole child, academically, socially and emotionally. Our students will be at the heart of everything we do.
Croydon Primary School is dedicated to the academic and personal growth of every student and we strive to create a stimulating and motivating environment that promotes a love of learning. We encourage every student to reach their potential by providing a range of programs designed to develop and extend their skills. Great emphasis is placed on the core foundations for learning – Literacy and Numeracy. Our aim is to challenge students to be the very best that they can be.
Established in 1888, our school is located in central Croydon on a bushland site of four hectares, within a culturally and socially diverse community. We pride ourselves on educating the whole child, engaging our students with challenging learning experiences that cater for the wide variety of individual needs and supporting them socially and emotionally to achieve their best.
We currently have eight classes with a student population of approximately 160.
Teaching teams work together at all levels of the school to plan and deliver an extensive curriculum that promotes student development. All students take part in specialist programs in the areas of Visual Arts, Performing Arts, Languages (Indonesian and German) and Physical Education. All students are extended and supported in areas of individual need.
The following values underpin all that we do as a school community: respect, responsibility and resilience.  We are proud to be a lead school in the Respectful Relationships program to support the health and wellbeing of our community.
We are a learning community; large enough to offer students choice and opportunity and small enough to know and care for each individual student.
Please look through our web site to gain a broader view of our programs.
SPHERO'S have landed in Year 5/6 at Croydon Primary School! Sphero's are a small app-controlled robot which students can code or free-control with ease. In Year 5/6 this term, Croydon students are exploring mathematical concepts such as grid referencing, distance,...