The Visual Arts Program offers students a fun, exciting way to explore the Art curriculum areas, elements and media.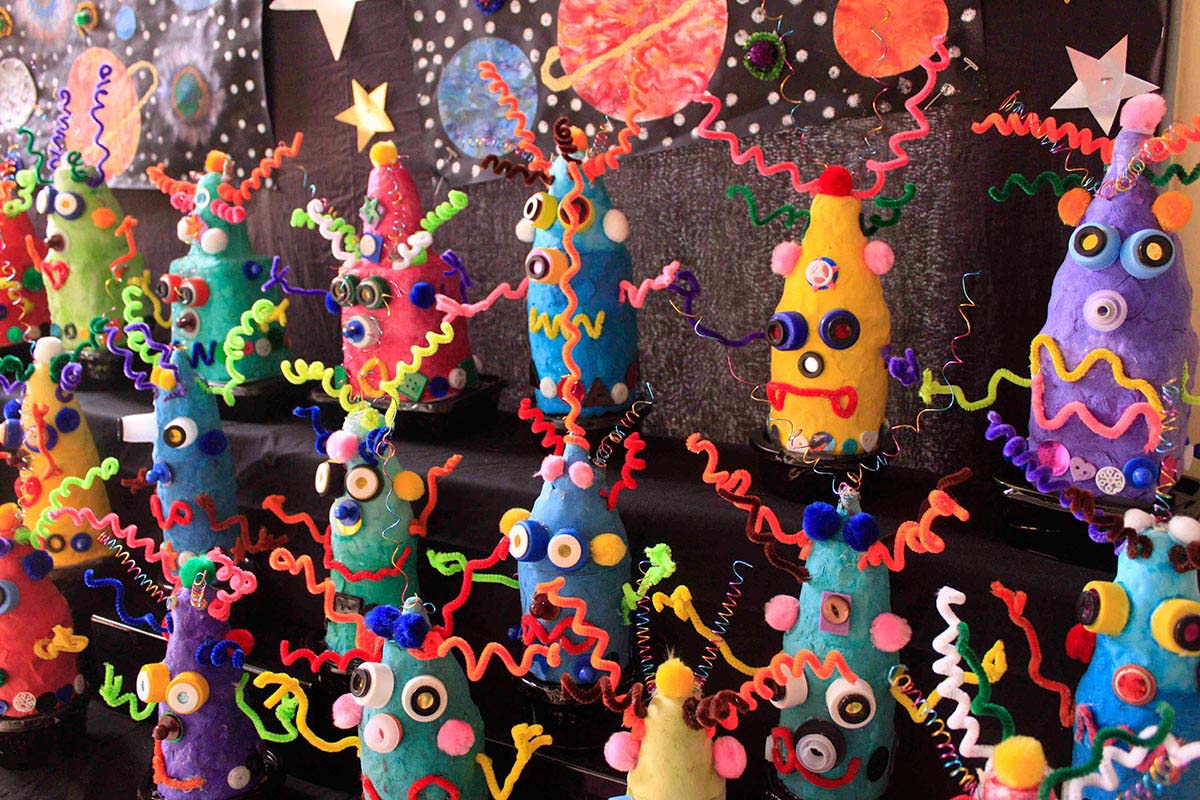 Students are encouraged
to explore,
think and create.
Opportunities are given to students to incorporate the art elements of line, colour, pattern, shape, tone and texture into the areas of drawing, painting, collage, construction, modeling and threads & textiles.