Croydon P.S places great importance on commemorating ANZAC Day and remembering all of those that have defended our country to make it the safe and peaceful place it is to live.
Our Choir joined with Ruskin Park P.S to sing at the Croydon RSL Service. We have regularly been involved over many years and it was wonderful to join with the community after the cancellation in 2020.
Lastly we held our school ceremony on Monday 26th April. All Year levels made wreathes to lay at our school ANZAC memorial. Our school captains lead the service with all students, staff and many parents paying their respects with a minutes silence.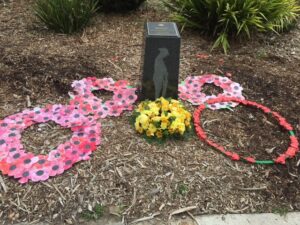 LEST WE FORGET